Summer Activities To Do In Dallas
Dallas in Texas is known for its summer heat in July when all we want is to get the best of summer with different holiday activities to take part in.
With so many options around you in the city, there's an endless space for fun and joy for every individual. Whether you are in need of fun date activities or family activities, Dallas is one exciting place in the summer.
Let's see some of our summer activities recommendations:
Fly on Water with a Jet Ski Rental
What can be a better way to have some adventure in the water during the summer season?
Jet Skiing
, of course, as it adds to the thrill of you having fun out there under the sun! Call for
Dallas Jet Ski rental services
, get yours reserved for yourself and your loved ones, and let the action begin! With over
7 lakes in Dallas-Fortworth area
to choose from, your adventure potential is limitless.
Lake Lewisville
is one of the most popular lakes in the area! There are a lot of beautiful scenic lakes in Dallas that will make your adventure even more exciting. If you are interested in having some
summer activities
with your loved ones in Dallas through experiencing something thrilling outdoors,
Jet Skiing across the lakes
sounds one of the best summer and holiday activities to do.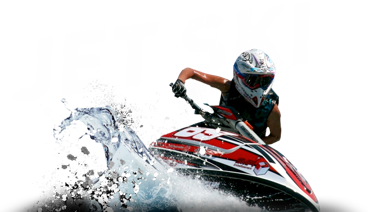 Treat Your Taste Buds
Try mouth-watering dishes from the amazing cuisines presented in Dallas restaurants. From steaks to seafood, you can have the best food on your plate with all the fun and exciting eateries the city has to offer.
From fine dining experience to casual eating out, there is always something fun and surprising for you. For instance, check out Margarita Mile. It's a fun hangout place for friends and has a variety of some of the best margaritas in town.
After a long day on the lake enjoying your Jet Ski rental, sit back and relax at a beautiful Lakeside restaurant. With incredible views to accompany your meal, you will never want to leave!
Music and Games
From music to games, Dallas has fun and exciting weekend activities that make the best friend hangouts and date plans. In the Design District, you can visit the Cidercade, an arcade with games over 165 in number. Also, there is a bar that gives 24 ciders on tap.
You can also get tickets for the Dallas Summer Musical series. The Broadway show will totally quench your thirst for everything musical and artsy, which makes it fun for a lot of people.
Shop the Heat Away
The Dallas Farmer's Market is one exciting place to visit with your family if you are all up for looking out for fresh, healthy produce in the city. You get to buy some high-quality local goods and grab a meal and eat outdoors with your family in the summer heat.
Dallas is filled with extravagent shopping malls, chich boutiques, and multiple downtown centres. You will never run out of shopping options to support your local stores and come home with all sort of new finds.