5 Features to Enjoy On Your Yamaha Cruiser Jet Ski Rental
Jet Skiing is one of the most fun waters sports. Exciting and adventurous, it gets the adrenaline flowing in your veins.
You need to rent a good Jet Ski if you are planning to spend your summer vacation Jet Skiing at a gorgeous lake in the countryside.
There are several features of a Jet Ski that you should consider. These features will ensure that your experience is exhilarating as well as safe and secure.
Check out the list of 5 features to enjoy on your Jet Ski rental.
Powerful Engine
To enjoy your ride to the fullest, your Jet Ski should have loads of power. Our Yamaha Cruiser is powerful enough to hold 530 lbs and even tow a tube or skier in the back for extra entertainment! Don't settle for a 2-person Jet Ski when you can have all the power that comes with our Yamaha Cruiser!
A powerful engine ensures safety at high speed. An engine that can't handle speed in high-pressure flows makes the ride unnecessarily dangerous. And there is no thrill in danger!
With more power, you can hit the waters with speed, control, and the capacity to bring more people and attach a towable tube to multiply the fun.
The Yamaha VX Cruiser HO consists of a four-stroke 4-cylinder engine, powered at 1812 cc. With the weight of 767 pounds, this Yamaha Jet Ski has a superior power to weight ratio than larger FX cruisers. The Jet Ski's lightweight feel is attributed to Yamaha's proprietary NanoXcel hull and lightweight deck material. Needless to say, this Jet Ski truly packs a punch
Thrilling Speed
A Jet Ski adventure is not complete if it isn't fast and furious. There has to be a need for speed to get the thrill.
Speed is one of the best features to enjoy on your Jet Ski. It allows you to zip up and down the waters, ride in an open area, and zoom through narrow spaces. With more people on board, your Jet Ski should have a higher speed to maintain the excitement.
Our Yamaha Cruiser can cruise at up to 65 mph!! Just imagine the wind in your hair, the mist of the water, the sound of your wake. 
Ultimate Control
On this mighty beast, you will never find it slipping out of your control. Its cruise control, and No-wake systems allow riders to maintain speeds and tackle forthcoming waves with ease.
However, the real game-changing feature is RiDE. With the use of the dual throttle, thrust is deflected, allowing the rider to maneuver their jet ski with ease like never before. The RiDE is one of the most important features when it comes to controlling and maneuvering your Jet Ski. You all want to have full control, right?
Not only do these features allow control over increasing speed but also making the machine stop instantaneously. Higher control simply means a safer ride! We offer top of the line equipment for the best experience of our riders.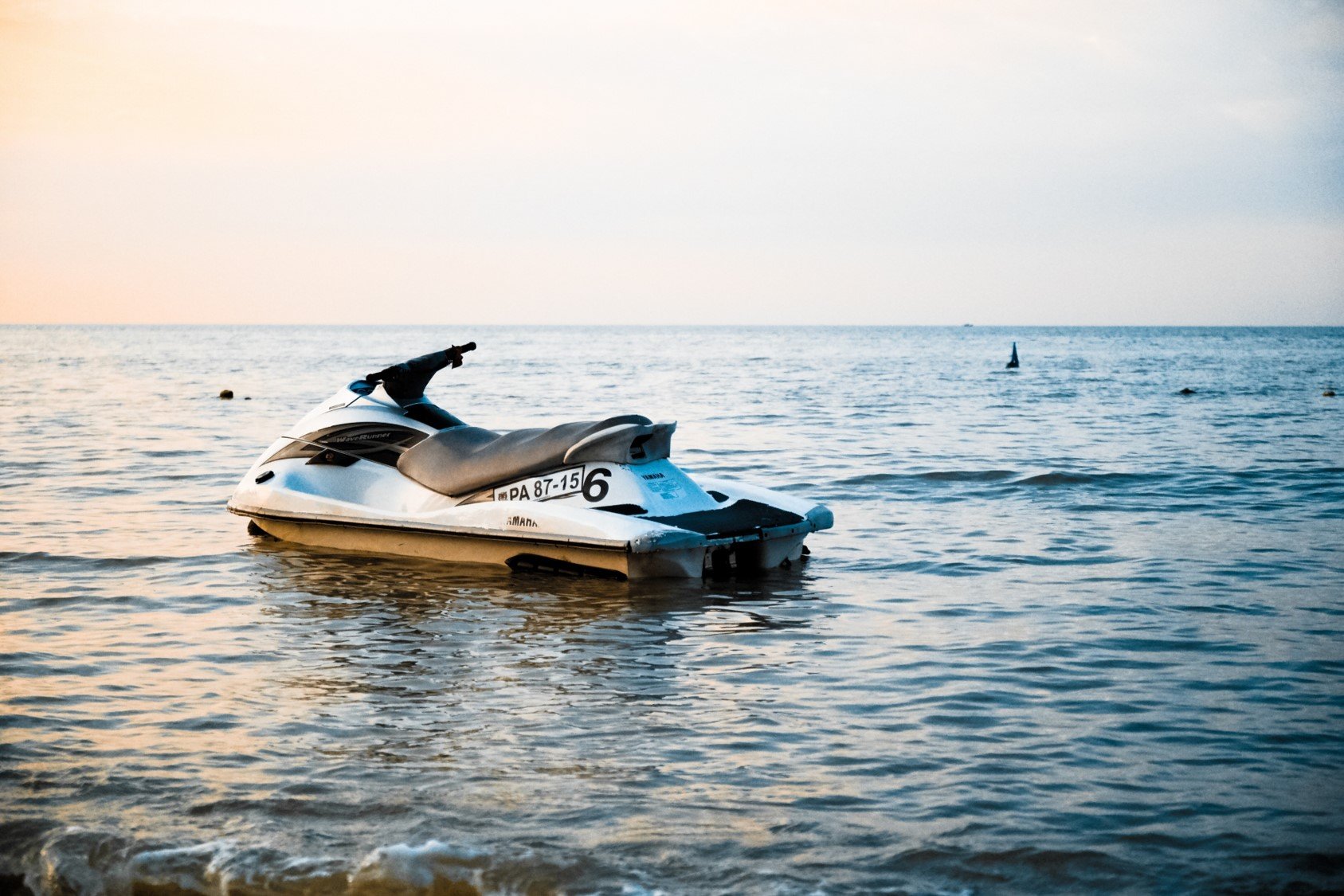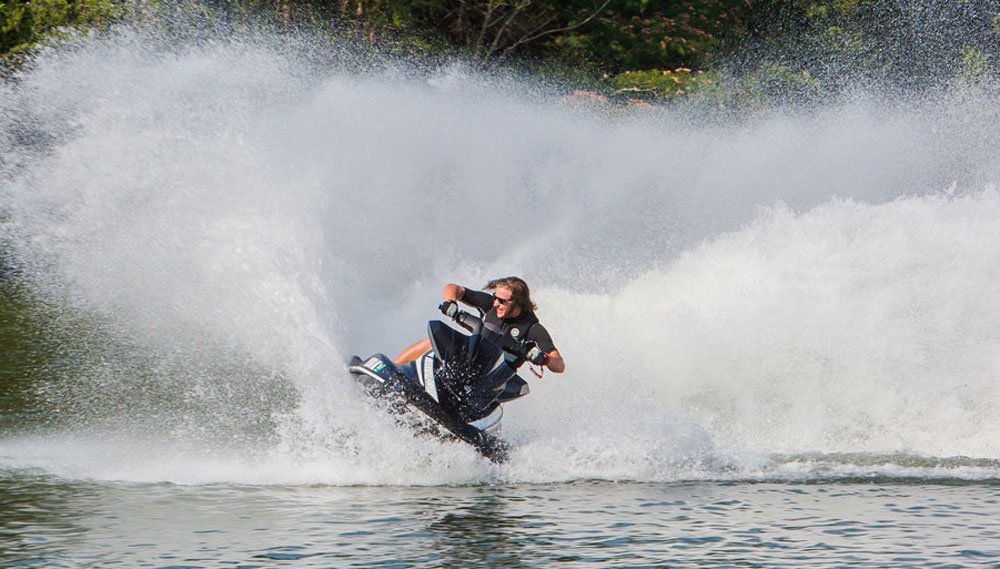 Comfortable 3-Tier Seating
With a 3-person capacity, back or front, everyone deserves the best view of the water. With its tiered theatre-style seating, each passenger on the Jet Ski gets the same breath-taking views.
Additionally, theatre seating makes it quite spacious, allowing all passengers to sit comfortably and enjoy the ride.
Jet Ski seating should be comfortable so that you can enjoy the view without squishing into each other or feeling clumsy. Moreover, it allows you to maintain balance, feel safe, move around, and not cause any pain.
The Yamaha Cruiser can not only seat and carry 3 people, but it does so comfortably with it's unique tiered seating. Ride in Luxury!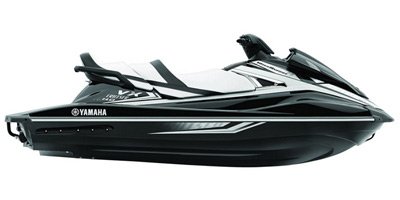 Storage Space and Fuel Capacity
The Yamaha Cruiser went the extra mile with convenience features to maximize all-day adventures! With more time out on the lake, you need a Jet Ski with the capacity to store all your belongings, and a large enough gas tank to keep you going.
You need enough space for your safety gear and other stuff without making it uncomfortable for the passengers. Storage space is a very crucial feature.
Your safety essentials would include life vests, ropes, and flags to maintain security. You need to ensure that your Jet Ski can carry all those, along with your personal belongings. There shouldn't be a compromise on safety just because there isn't ample space for gear and people to fit comfortably.
Our Yamaha Cruiser has an impressive 26 Gallons of storage capacity! With ample storage compartments, you will have plenty of places for your electronics, keys, wallet, snacks or lunches, binoculars, towel, or whatever other items you want to bring on the lake with you. Make sure you pack your valuables in water-tight bags before storing in the Jet Ski.
With a large 18.5-gallon fuel tank, you won't need to stop to refill all day! Our Jet Ski runs a whopping 130 miles on a full tank of fuel when operated on cruising speeds. Enjoy a full day of Jet Skiing without having to worry about running out of fuel! And the best part? You don't need ot fill it up when you return it! That's right, Silverado Rentals pays for gas!